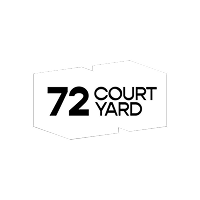 72 The Courtyard opened in 2015, A lifestyle mall located at the heart of Thonglor or Soi Sukhumvit 55, CBD of Bangkok which surrounded by variety styles of restaurants and classy cafes. Which always be first choice destination area for meeting by middle-to-high income customers. The accessibility by public transport is also very good. A district consists lots of office and high-end residential lifestyle communities. The people of Thailand and foreigners residing massively. As a result, 72 courtyard project is the popular venue well meet with the lifestyle by consumers in the Thonglor area.

https://www.facebook.com/72Courtyard
72 Courtyard Project
Investment Area
5,019 sq.m.
Right to the lease
13 Years
/1 Info as of 31 Mar 2022
72 Courtyard was invested by Trust at total of about 5,019 square meters, divided into rental area around 2,156 square meters, as a lifestyle mall Centrally located in Thong Lor or Soi Sukhumvit 55, which roaming by many people both Thai and Foreigner. The building is outstanding designed by famous architect from England. The venue also includes with 8 first class oversea restaurants, exclusive nightlife and experiences, classy dining and upscale entertainment facilities to cater to an extensive variety of customers need.