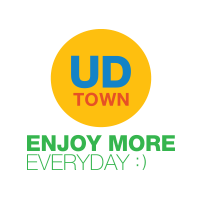 UD Town is the largest lifestyle mall in Udon Thani. Opened in 2009, which is remark as famous project and become one of the landmarks of Udon Thani. Remarkable by location in the heart of Udon Thani province making it convenient for travel and tourism, also has unique building that is designed to meet needs while harmonize culture for customers for locals and foreigner tourists and tourists. In addition, UD Town also focuses on the allocation of green areas around the project By emphasizing the shady from nature making UD Town is one the most green area. Suitable for a relaxing place for people of all ages.

https://www.facebook.com/UDTOWN
UD Town Project
Investment Area
45,219
sq.m.
Right to the lease
21 Years
/1 Info as of 31 Mar 2022
UD Town is located on approximately 28 rai (11.07 acre), As Trust invested a total area of 45,219 square meters. Divided into a rental store about 27,731 square meters of shops and famous oversee restaurants such as Starbucks, McDonald's, burger King, KFC, the Pizza Company, Oishi and Villa Market which are able to attracted customers to use service within project. In addition, UD Town is notable by its location at the heart of Udon Thani in a strategic location with high attention value making it easy to access and reachable. Able to supported both visitors in Udon Thani and nearby provinces such as Khon Kaen, Loei, Nong Khai, including tourists from neighbor country. UD Town consists of different zones, such as Walking Street with shopping, Food Court and activities field, which well recognized by the lifestyle of the local people and tourists.