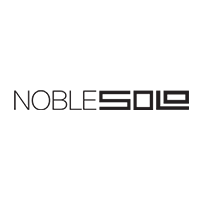 Noble Solo Project located in Thonglor (Soi Sukhumvit 55), a high-potential location in the central business district (CBD) of Bangkok complete with convenient transportation and all public utilities. Furthermore, it is densely populated area which has a high demand for spaces for commercial use and hi-end residential.
Noble Solo Project
Investment Area
1,423.72
sq.m.
/1 Info as of 31 Mar 2022
AIMCG invested in Noble Solo Project, which freehold asset over condominium for the commercial use (Retail Area) includes 6 commercial condominium units for commercial use with total parking area of 516 sq.m. can accommodate approximately 43 cars. The tenant is Chanintr Living Company Limited (CHANINTR), Thailand's leading luxury furniture retailer. The Noble Solo Project meet CHANINTR requirement of high-potential location which able to attracted customers and very suitable for the business.