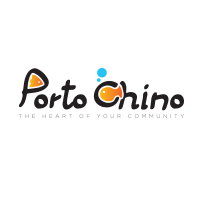 Porto Chino opened in 2012, The first lifestyle mall in Mahachai, Samutsakorn located at Rama 2 Road which is the main road from Bangkok to South part of Thailand. The project is able to support customers groups both tourist and passerby to South provinces. Nonetheless, located in front of Porto Villa (Village) which is the middle-to-high income families village so the project is not just the "Rest Area" for tourists only but also as a community center as the meeting point including with hub of popular restaurants in publicity in areas with high purchasing power, consumers too.

https://www.facebook.com/portochinomall
Porto Chino Project
Investment Area
33,694 sq.m.
Right to the lease
30 Years
/1 Info as of 31 Mar 2022
The Porto Chino is located on approximately 14 rai (5.5 acres) as Trust invested a total of about 33,694 square meters, divided into a rental store about 14,320 square meters. Comprising with attractive shops such as Starbuck, Foodland, MK, McDonald's, S&P and Watson. Porto Chino is distinguished by location that clearly visible on Rama 2 Road. The building was designed to be uniquely aligned with the Mahachai port. Able to accommodate for customers who are middle to upper class. Including a group of new generation tourists who prefer modernity lifestyle.